Xavier Manubens Samsó
Performing Arts
UN PASEO COLECTIVO (2017)
Shared Practice
CAST

"A mi derecha hay cinco o siete escalones que nos conducen a una puerta de doble hoja azul. Sobre el tercer escalón hay media barra de pan mojada por la lluvia de ayer noche."

Un Paseo Colectivo es un antitour en el que dos anfitriones y un grupo de paseantes marchan ininterrumpidamente por espacios urbanos a veces públicos, a veces privados y, así, como un rastro, los ocupan y desocupan constantemente.

El paseo convierte las arquitecturas, hasta ahora fijas, firmes y sedentarias, en espacios movedizos, inestables y por ello, subjetivos y dinámicos. El paseo también realza la relación comercial, absurda o conveniente de Barcelona con los cuerpos que la habitan y la circulan.

Un Paseo Colectivo es un site-specific móvil creado en contexto. Existen tantas versiones como espacios de programación.
ENG
"To the right there are five or seven steps leading to a blue, double pannelled door. On the third step there's half a loaf of bread, soaked by last night's rain."

Un Paseo Colectivo is an antitour in which two hosts and a group of walkers wander uninterruptedly through urban spaces – some public, some private – laying a trail by entering and leaving them.

The walk turns the surrounding architecture, previously fixed, firm and sedentary, into moving, unstable and therefore subjective and dynamic spaces. The walk also highlights Barcelona's commercial, absurd or convenient relationships with the bodies that inhabit or pass through the city.

Un Paseo Colectivo is a moving site-specific piece created in the context of Antic Teatre and the neighbourhood of Sant Pere, Santa Caterina i La Ribera.

TEASER
IMAGES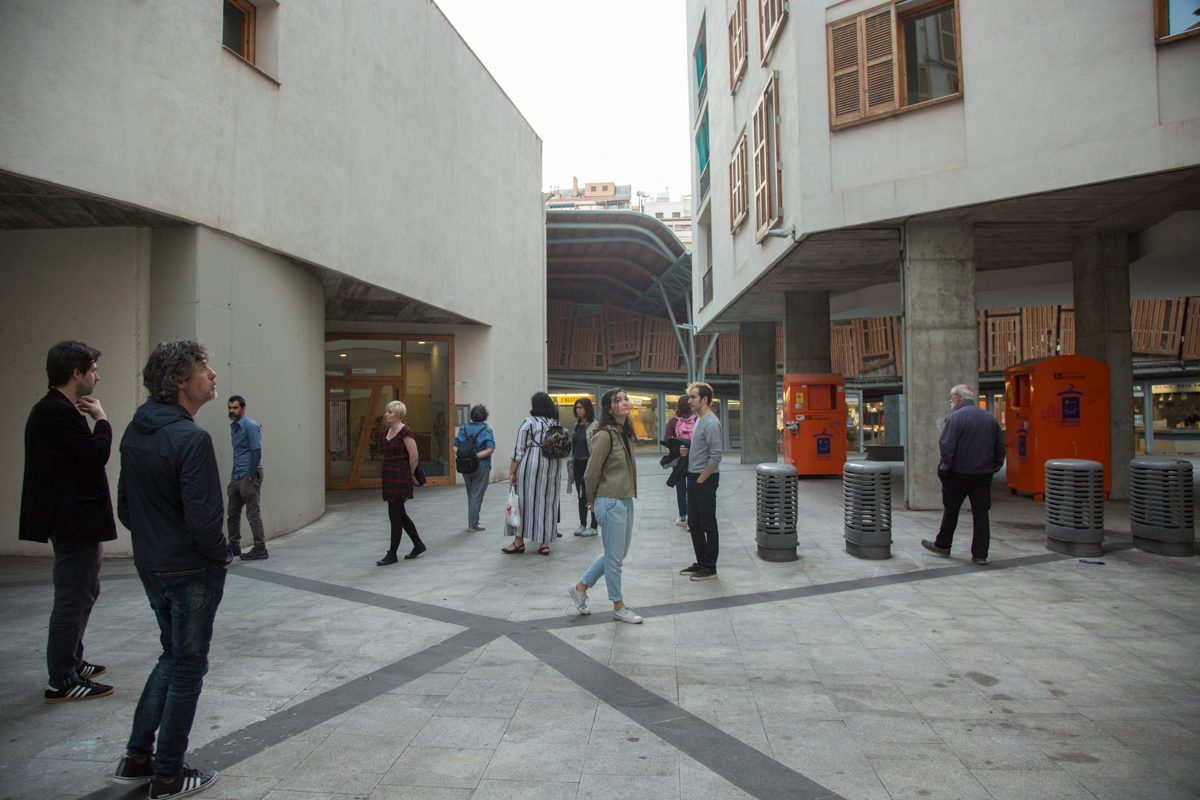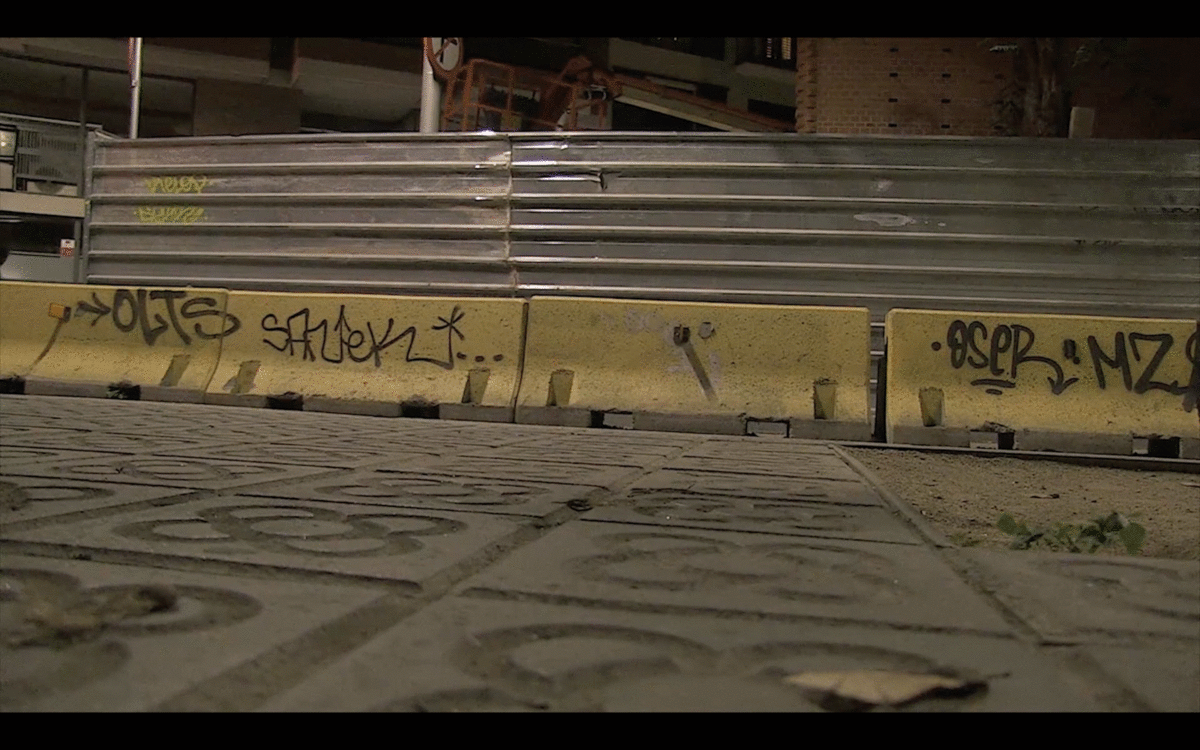 Creation. Verónica Navas y Xavier Manubens
Produced by. Antic Teatre.
Supported by. La Caldera.
Walks:
Festa Major Casc Antic
. Barcelona, junio 2017.
Antic Teatre
. Barcelona, marzo 2017.
La Caldera
, Acció Mutant. Barcelona, octubre 2016.
Workshops:
I
nstitut del Teatre
, Teatro en Espacio Público. Barcelona, enero 2018.